Be Prepared For Bad NJ Weather With A Roofing Company You Can Trust
---
---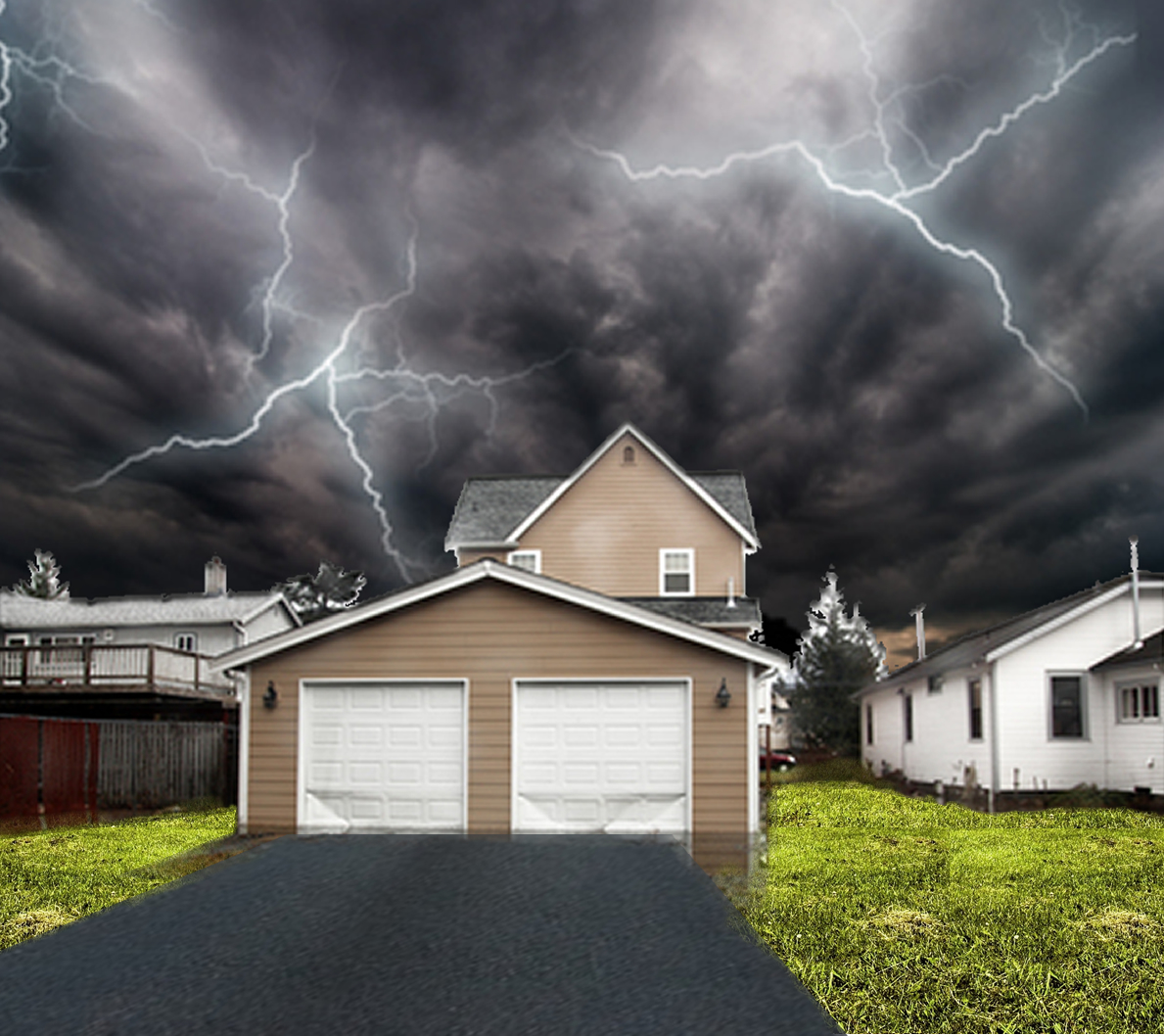 As a New Jersey roofing company, American Roofing Services has advised a lot of our clients in the area to be prepared in advance for any necessary roofing or siding repairs due to storm damages.
There's nothing more terrifying than having to live through a harsh storm that rips into your house or throws heavy tree limbs and other objects around as if they were matchsticks. Storms can come quickly, do a lot of damage, and leave just as fast. In the meantime, they tear everything in their path down, leaving some areas completely untouched with others annihilated.
Unfortunately for many of us, these storms can hit the areas we live and work in. When they do, there's nothing we can do but hunker down and hope we have all we need nearby. There's only so much prepping you can do for natural disasters, and only so much control we have over the entire situation.
Many times, homeowners are left with little to repair due to storm damages, while others need entire roof replacements. Damages to the roof and siding of homes are the most common type of repair needed after bad weather.
Afterward is the worst time to try to find a roofing company because many others in the area are also looking for help. But you don't have to be in the situation where you have to scramble for help at the same time as all your friends and neighbors.
Being Prepared For Bad Weather Roof Damages
A little advanced work can ensure you're ready to go during one of the most stressful times you experience. You'll have so many other things to worry about, so your roof may be the least of your worries. Unfortunately if left as is, your roof will incur more damages as it's exposed to the environment, whether or not it rains again.
Keep our phone number handy, 201-358-2929, so you know who to call when you need a roofer. As a local New Jersey roofing company, American Roofing Service does everything possible to help our neighbors in their time of need after storm damages. But like all other companies, we can't be everywhere at once, so be first on our list because you had our number ready.
Storm Prepping In New Jersey
In fact, to be really prepared for such emergencies, you'll want to be sure you have a grab bag ready to go with such things as your personal important papers, food, a set of clothes, flashlight, and whatever else you think you may need if you have to vacate your home or stay in an area of the house that's free of flooding waters.
Storm prepping is a part of many homes today, simply because so many areas of the country have experienced such heavy damages as to be declared the victims of natural disasters. Don't get caught off guard. Ensure your home, assets, and belongings will stay safe under a roof that protects you. That means to call at the first sign of trouble so your roof and siding stays in great shape.
If you are
looking for a New Jersey Roofing Contractor you can trust, please call American Roofing Service at 201-358-2929 or complete our online request form.