Mahwah Roofing Contractor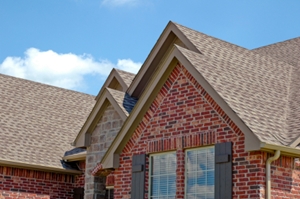 Searching for the right Mahwah roofing contractor but afraid you will make the wrong decision? This is a legitimate concern to have; your roof is the most important part of your home so it only makes sense to want to make sure that it is taken care of properly. This is why so many local home and business owners make the smart move by making it a point to work with the pros here at American Roofing Service. We treat you with the same level of care and respect we would want to be treated with, which also means delivering when it comes to offering the best in quality workmanship and customer care for all roofing services in Mahwah, NJ, residential and commercial.
So many things pose a threat to your rooftop: wind, rain, tree branches, pests and even the natural aging process. Yet, early detection of many of these things will make it possible to repair and reverse the damage. This is the best way to prolong the longevity of your current roofing instead of having to move forward with untimely replacement. Stop putting off getting the best service possible for your roofing; give our roofers in Mahwah, NJ a call today so that we can get started working on your roof installation, inspection, repairs or roof replacement.
Mahwah Roofer
When you first buy your home you have an inspection done which does include the roof. However, for most people, this is the last roof inspection they have done, until they know something is wrong. This is no way to take care of a roof; you should have an annual roof inspection in Mahwah, NJ and one following any heavy storm related activity. There is no other way to truly know what is going on with your roof, or to discover the need for minor repairs before they develop into major ones.
The problem with letting this slide is that you cannot expect to be able to spot issues with your rooftop from the ground, with an untrained eye. By letting our roofing contractors in Mahwah, NJ have a look, we can look for red flags that mean you need repairs. This could help save you the money and aggravation of having to get a your roof replaced, long before it should be time.
Leak Detection in Mahwah
Everyone thinks that when you have a leak that you will just know it. The truth is, you could have small leaks now and not even realize it. Yet getting leak detection in Mahwah, NJ taken care of on a regular basis will help you prevent major problems from developing.
The bottom line is that for all of your Mahwah roofing contractor services, there is only one name that you need to know. Trust in American Roofing Service in order to get the results that you want, need and deserve. Don't delay, make the call today! We are the roofing contractor you can trust for everything from roof inspections to re-roofing and roof repairs in Mahwah, NJ.


If you are looking for a professional Mahwah roofing contractor then please call 201-358-2929 or complete our online request form.