Wyckoff Roofing Contractor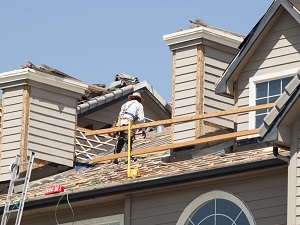 When the time comes that you need to locate a reputable Wyckoff roofing contractor, the only name that you need to know is American Roofing Service. Our name has become synonymous with quality and affordable, professional care and workmanship for roofing services in Wyckoff, NJ for years. Something that we have been working hard to provide for every single one of our customers in Wyckoff, NJ since first starting the business back in 2004. We take great pride in the work that we do and this is evident in the results that we get for every job, every time.
There are so many reasons that you are going to need a roofing contractor in Wyckoff, NJ over the years, that it makes sense to have one that you know you can call on in for all of these service needs. We can be the expert roofers in Wyckoff, NJ that you call on for new roof installation and inspections or for emergency roof repairs and roof replacement. You can rest assured you always get the highest level of professional care when you hire American Roofing Service as your roofing contractor in Wyckoff, NJ.
Wyckoff Roofer
Finding a quality Wyckoff roofer to partner with is the ideal way to make sure that all of your roofing service needs are always handled with the level of professionalism that you should be able to expect. Unfortunately, too many many home or business owners find out the hard way that not all roofing contractors are created equal. Whereas we actually care about each of the clients that we work with and meeting their individual needs with quality work, other so-called pros are more concerned with the quantity of jobs they get done so they can line their pockets.
It can all start today with you getting a quote from one of our uniformed employees. We take this line of work seriously and that is clear with the results that we are able to provide for each of our customers. Give us a call today and let us provide you with the individual and customized care you should be able to expect, when it comes to protecting your roof in Wyckoff, NJ. Don't take chances when it comes to the level of quality in workmanship you get. Call your roofing contractor at American Roofing Service.
Snow Ice Guards in Wyckoff
Anyone who has spent a single winter in New Jersey is probably aware of what snow ice guards in Wyckoff, NJ are and how your home or business can benefit. Avoid letting roof avalanches damage property or injure people or pets. This will help put an end to that.
You should be able to rely on a professional for your Wyckoff roofing contractor services. So don't make the mistake of settling for anyone that does not hold the same high standards for workmanship and customer service that American Roofing Service has. Call today to get started.


If you are looking for a professional Wyckoff roofing contractor then please call 201-358-2929 or complete our online request form.