Structural Roof Repair & Roof Restoration in New Jersey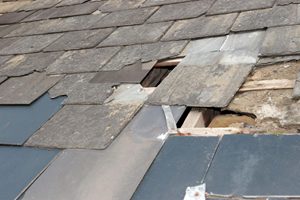 Structural roof repair and roof restoration in New Jersey is not something that anyone wants to have to deal with but at least you know, should the need arise, that you have the best professionals to work with. Here at American Roofing Service, this is one of those tasks we have been helping our clients with since first starting the business in 2004. Yet the expertise we have in this roofing services industry actually covers more than two decades. The bottom line is that we take what we do seriously and that is evident in the results that we are able to provide for our clients.
There are countless reasons why you could end up needing this type of essential service for your roof; from severe storm activity to the natural aging process. The important thing is being able to address the issue in order to salvage your residential or commercial roof and the building it protects. Otherwise, it would mean starting from scratch and losing the history, as well as the memories, associated with the building. Whenever possible the best and most cost-effective approach is to let our roofers take care of structural roof repairs and roof restoration in New Jersey.
New Jersey Structural Roof Repair Specialists
Our New Jersey structural roof repair experts here at American Roofing Service can assess the damages and offer an analysis about whether you need structural repairs or full restoration and roof replacement. This includes drawing up plans, obtaining required permits and even assisting in working with your insurance provider, in circumstances where this is applicable. All of this leads up to us then moving forward with beginning the roof repair and restoration process so that your home can look as good as new again, if not better.
The work involved can vary; each situation is unique when it comes to structural repair and roof restoration in New Jersey. Framing, foundation repair and roof replacement are just a new of the tasks involved with putting your building back to its original condition. You can feel good knowing that we have extensive experience in this field as a local New Jersey roofing contractor, and look forward to teaming up with you to save your home or business.
New Jersey Roof Restoration Experts
We are also available for emergency services because you don't always get to choose when exactly you will need our professional assistance. Don't take chances when it comes to the quality of work you get for your structural roof work. This is literally the feature keeping your building in tact, so don't make the mistake of letting anyone lacking the credentials attempt to tackle this job.
For all of your New Jersey roof restoration needs, you can count on us. The American Roofing Service crew is ready, willing and more than capable of addressing this service need for you. Make it a point to give us a call today to take care of this task or any other exterior services in New Jersey you may require.
If you are looking for a professional for structural roof repairs or roof restoration in New Jersey, then please call 201-358-2929 or complete our online request form.