Bergen County Roofing Contractor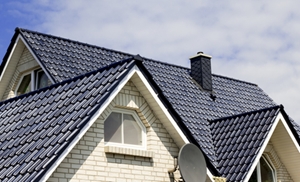 Part of taking care of your home or business is finding just the right Bergen County roofing contractor. Your roof is the most important aspect of your building; without it being in tact, it means the rest of the foundation would be subjected to the elements. Make sure every aspect of your roof work is handled with the utmost skill; from installation and inspection to repairs and roof replacement in Bergen County. This means that the only name you need to familiarize yourself with is American Roofing Service.
There is simply no way to keep your roof in tact and safeguarding the rest of your home, without getting the work you need done. Keep in mind that the average asphalt shingle roof lasts about 20 years – that is with maintenance and upkeep. Without this level of care, you could end up having to pay for major roof repairs in Bergen County or even premature replacement. Give our roofers in Bergen County a call today in order to find out more about what we can do for you.
Bergen County Roofer
Since 2004, American Roofing Service has been the local leading Bergen County roofing service provider, taking care of the roof service needs of countless local clients. Yet our experience in the field spans much more than that, covering well over two decades as a roofing contractor. Now, we look forward to having the chance to show you, in person, how we earned the impeccable reputation that we have. Don't ever settle for less than the best when it comes to the level of quality work that goes into serving your residential or commercial roof.
There are just certain aspects of your home improvement that you should never compromise; so while you might take a chance on the quality of paint job you get, roofing is nothing like that. You need to feel confident that the work that goes into your roofing is the top quality and will be able to help you get the performance and longevity that you need. That's why you should call our roofers in Bergen County for roofing services.
Roof Repairs in Bergen County
There are so many things that can go wrong, when it comes to your roofing, which leads to the need for roof repairs in Bergen County. From storm damage to overgrown tree branches to the natural aging process – making it a point to have a professional to work with to take care of it is the key. We can even be there for you during emergencies because it only makes sense to be there for our customers when they need us the most. For all of your Bergen County roofing contractor service needs, you can rely on American Roofing Service.


If you are looking for a professional Bergen County roofing contractor then please call 201-358-2929 or complete our online request form.