Ridgewood Roofing Contractor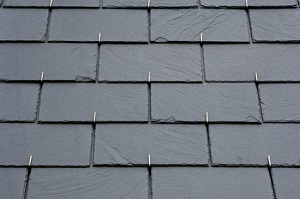 Want the perfect team of experts to work with for your Ridgewood roofing contractor work? Then look no further because you have already found the answer; all you have to do is ask any of our countless satisfied clients. Since 2004 American Roofing Service has been the roofer in Ridgewood, NJ that locals have been entrusting to take care of their roofing service needs. Because we take this line of work seriously, the results that we get are unbeatable and the more than competitive pricing doesn't hurt either.
As a top Ridgewood roofer, we make it a point to also the best in customer service. Having to address the need for work on your rooftop, especially emergencies, can be a daunting task. You want to be able to feel like the professionals that you are working with actually care about helping you. This is exactly the kind of service that you will get from us. So call today to get started and let one of our uniformed roofers in Ridgewood, NJ come out to provide you with a quote.
Ridgewood Roofer
Your roof is the most important part of your structure and you are going to need a variety of essential roofing services in Ridgewood, NJ over time to take care of this for you. In order to protect the longevity and the performance, make it a point to schedule repair needs, immediately. This also means making sure that you get an annual inspection, as well as one following any severe storm activity. It is important to be fully aware of the condition of your rooftop; this is not something that should be treated as a guessing game.
Too many home and business owners make the mistake of assuming they will know when they are in need of professional work for their rooftop. But if you are waiting for the moment a leak presents itself, then you could be making a big mistake. Let our Ridgewood roofing contractors help you prevent major problems from arising by addressing your service needs early on.
Gutters in Ridgewood
This means we can also address your need for expert work when it comes to your gutters in Ridgewood, NJ. This system is important for carrying rain water from your roof to the downspout, and away from the foundation of your home. So make sure it is installed and maintained properly in order to make this happen.
For all of your roofing contractor needs, you can count on us. Here at American Roofing Service we always go above and beyond when it comes to taking care of the roofing service needs of our customers in Ridgewood, NJ. Now, let us do the same for you.


If you are looking for a professional Ridgewood roofing contractor then please call 201-358-2929 or complete our online request form.