New Jersey Siding Specialists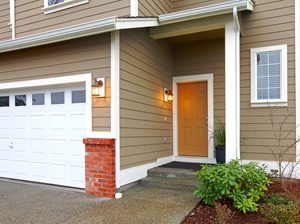 Picking just the right exterior siding in New Jersey is essential for a number of reasons but, let's be honest, first and foremost it is about liking the way it makes your home look. Of course, in the end, you need to make a choice that will perform well too. The best way to fully understand your options and, ultimately, make the best choice, is to team up with a New Jersey siding industry expert that genuinely cares about helping you, the customer. Which is what makes American Roofing Service the ideal selection for this type of service.
Your home is your biggest investment, so you want to make a choice that will compliment it, and keep it protected from the elements. This is a cost-effective approach to wrapping the exterior of your residential or commercial space in a protective blanket so that your walls are safeguarded against the elements. Make the wise decision to work with a contractor who has your best interest in mind and that will help you with important decision making steps. This will ensure that you you get the best in quality materials and installation, as well as customer service.
Expert Siding Services in New Jersey
Many siding options in New Jersey are ideal because they are low maintenance; something like vinyl requires nothing more than occasional cleaning, unless it becomes damaged somehow. It is also important to note that the quality of materials and products, like vinyl, have come a long way in the past few years. Early variations of siding were thought to be high quality but, over time, could end up letting moisture seep in which led to problems like mold and rot behind the siding.
However, New Jersey siding products have come a long way over the years and decades. It is also now available in looks, colors and styles that were once thought impossible. Let us work with you to review your exterior options with you and help you make a choice that you will not just live with but love for years to come.
New Jersey Siding Installation Pros
Here at American Roofing Service, our main focus is providing 100% customer satisfaction, each and every time we're hired for exterior services in New Jersey such as home siding installation. This means we only use the best in materials, offer the finest in workmanship and take care of every client we have with individual attention. All of this for a very competitive price!
So, if you are ready to start working on your siding project for your New Jersey home or business, whether you want traditional wood siding or easy-to-maintain vinyl siding, get in touch with us. We take great pride in the work that we do as both a New Jersey roofing contractor and siding installation specialist. Let us demonstrate to you what a difference it makes to have true quality for your siding work.
If you are looking for a professional for repairing or installing siding in New Jersey, then please call 201-358-2929 or complete our online request form.