About Your New Jersey Roofing Contractor: American Roofing Service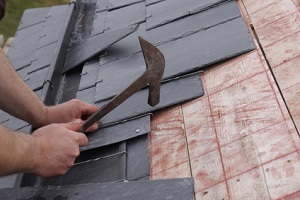 When you are in need of the best New Jersey roofing contractor for your project, the only name that you need to know is American Roofing Service. Established by Robert Brancaccio, our company name has been around building our strong reputation as a reliable roofing contractor in New Jersey since 2004. Yet his hands on expertise in the field spans back to cover more than two decades. He may have started out temporary seasonal help but within 2 years he was running the company.
His approach and beliefs are the same as the stance all of our team members take – combine proper credentials with professionalism and superior customer service in order to enhance business. This is why our professional roofers in New Jersey go above and beyond meeting certification and licensing requirements, as well as ongoing training. It is also why we all focus on not just meeting but exceeding the expectations of each client, including little details like having a uniformed employee provide you with your quote.
Whether you need an annual inspection, minor repairs or a complete replacement, every residential or commercial job is our top priority until we have completed it. This approach is how we have been able to maintain the impeccable reputation we have as a New Jersey roofing contractor, as well as held on to the good standing that we have with organizations like the BBB, Angie's List and our customer base. Now, let us provide you with this same level of exceptional workmanship and customer care, at a very competitive price.
Services Our New Jersey Roofing Contractors Offer:
Recent Articles About Roofing in New Jersey
Do You Really Need An Annual Roof Inspection In New Jersey & Other Roofing FAQs

By now, you probably are aware of the true importance of the your roof and keeping it in tip top shape. Your rooftop is what shields the rest of the structure from the harsh elements that would, otherwise, damage or even destroy your building. So in order to continue to be able to protect this…

Read More

Which Type of Roofing Is Right for Your Commercial Property?

Whether you're constructing a new building or you need to have the roofing of an existing commercial property replaced, it's very important that you know that you're choosing the best roofing material possible for your building. At American Roofing Service, our professional New Jersey roofing contractors can work with you to select the perfect roofing…

Read More

If you would like to know more about your New Jersey roofing contractor, please call 201-358-2929 or complete our online request form.