New Jersey Leak Detection Pros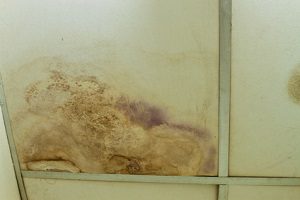 Addressing the need for leak detection in New Jersey is one of those services that the average homeowner dreads; the last thing you want to think is that you could have a leak in your roof. Of course, this is part of the problem, if you have a leak that you cannot see you have no way of knowing how long it has been there or how much damage it may have been allowed to cause. In order to make this process as painless as possible call in the New Jersey leak detection experts here at American Roofing Service, in order to get the quality results that you need.
Roof leaks are quite a common problem with commercial roofing, especially flat roofing that has not received the maintenance and care needed to keep it is proper working order. Another common occurrence is when homeowners do not have their roof professionally inspected by a New Jersey roofing contractor following any severe weather events. The last thing you want to do is find out hail punched a hole in your roof, leaving you with a leak that starts to destroy other aspects of your structure. Don't wait a minute longer, give us a call and let us take care of your emergency service needs.
Professional Leak Detection in New Jersey
Undetected roof leaks can be both elusive as well as destructive. So you need to have an expert to work with in order to pinpoint the exact location of hidden leaks in your roofing system; leaks that you could not spot from the ground with an untrained eye. Rarely do people realize that leaks can happen somewhere that may not be found, for quite some time; causing damage and costing you money in the process. Our job as your New Jersey roofer is to thoroughly inspect your roof and provide you with a detailed analysis, including weak spots that could potentially become leaks.
We can help locate a possible leak in places that you may not notice, or may not be able to get to. We use state-of-the-art equipment to locate your leak. Since 2004, we have been taking care of locals and their service needs, but our actual experience in this field dates back to cover over 20 years. No matter how hidden or concealed your leak is, we can locate it for you.
New Jersey Leak Detection You Can Trust
Don't put off getting this essential service taken care of. If you even suspect that you may have a leak in your roofing, let the pros at American Roofing Service have a look for you. This could save you hundreds of dollars in damage to your residential or commercial structure.
Get in touch with our New Jersey exterior services team right now and let us use cutting edge technology and decades worth of industry expertise to help you. We know just how devastating the results from this problem can be, so you can rest assured we will address this with the promptness and professionalism needed. Don't take chances, let us carry out leak detection work for you.
If you are looking for a professional for reliable roof leak detection in New Jersey, then please call 201-358-2929 or complete our online request form.