The New Jersey Metal Roofing Experts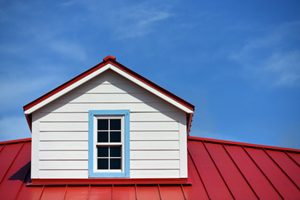 If you are considering metal roofing for your New Jersey home or business, you should first know a little bit about it. The first thing to know is that American Roofing Service is the name to trust in to make sure that the work that you need done is done right. We go above and beyond when it comes to meeting the needs of our clients, including the installation, inspection, repairs and replacement of metal roofing in New Jersey.
You may even already have a metal roof but need to make sure that you get the superior quality service you need in order to get the results you deserve. Don't take chances when it comes to quality of work that you get for your roofing, no matter what type it is. Your roof is the most important aspect of your structure – residential or commercial. So it only makes sense to get the best in quality workmanship in order to protect the performance and ensure longevity.
New Jersey Metal Roofing Installation & Repair
If you are not already using a metal roofing structure, you may be wondering what the benefits are to having this type of roof. For one thing, the longevity practically cannot be beat. The average lifespan is 50 years but, with care and repair service, it can last up to 70 years. They are also incredibly durable, including being very resistant to wind and fire. Plus, this is an energy efficient choice so you will save money on your monthly utility costs and be able to make your home more environmentally friendly.
There is also a wide selection of color choices for metal roofing in New Jersey, so you can pick one that works well with your home. The one drawback of having a metal roof, for some homeowners, is that sounds can be amplified – but when it comes to things like rain, this is actually a benefit in the opinion of some. In order to find out more about this type of roof and how you can make a decision about which one to choose, all you have to do is give your New Jersey roofing contractor at American Roofing Service a call today.
The Pros for Metal Roofing in New Jersey
The best way to make a decision about your roofing type is to work with trained and knowledgeable industry experts who can tell you about the pros and cons of the options that you have available. When you partner with our pros here at American Roofing Service, you can also get the finest in superior quality repairs and other related services for this type of roofing.
Let us show you how you can benefit from using metal roofing in New Jersey. Get in touch with us today and let's get started on your new roof. You are going to love the final results that we leave you with when you hire American Roofing Service for roofing services in New Jersey.
If you are looking for a roofer to install or repair metal roofing in New Jersey, then please call 201-358-2929 or complete our online request form.