Morris County Roofing Contractor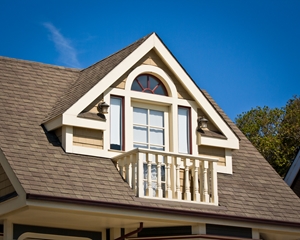 It is unavoidable; at some point you will need to have a professional Morris County roofing contractor to work with. There are so many things that come up that need to be addressed when it comes to your rooftop. The bottom line is that the better care you take of this aspect of your residential or commercial building, the better performance and longevity you can expect from it. Make it a point to partner with the finest local roofer there is – American Roofing Service.
Since 2004, we have been addressing the needs of locals seeking quality craftsmanship, customer service and affordable pricing. We realize that you are more likely to actually take care of your roof repairs in Morris County, as well as any other exterior or roofing service needs, if we make it as easy and cost-effective as possible. Don't take chances when it comes to taking care of your roof, and certainly don't procrastinate. Yet, keep in mind, our roofers in Morris County, NJ will also be there for you in case you have an emergency as well.
Morris County Roofer
So what exactly is is that we can do for you here at American Roofing Service? Well, lots of things actually, including some tasks that other local roofers in Morris County don't deal with, such as gutters, snow ice guards and more. Of course, that means we also cover the basics, details that help ensure the longevity and performance of your rooftop. For instance, did you realize that you should be taking care of an inspection for your roof at least once a year and following any heavy weather related activity?
How else can you monitor the current condition of your roof or get the service and repairs that you need? Keep in mind also, that following possible storm damage you have to act quickly in order to get the service that you need before time runs out. Wait too long and you could end up having to pay for your own repairs or, even worse, a roof replacement in Morris County out of your own pocket. This is why it is crucial to already know the name of the roofing contractor you trust and want to call on, in the event of an emergency.
Commercial Roofing in Morris County
In order to be able to take care of all of our customers, we make it a point to offer a wide variety of services, including commercial roofing in Morris County. The last thing that you want is to end up with shoddy workmanship from an inferior contractor. When it comes to making important decisions about Morris County roofing contractor work, entrust American Roofing Service so that you know you are getting the best there is.


If you are looking for a professional Morris County roofing contractor then please call 201-358-2929 or complete our online request form.