Reliable New Jersey Roof Repairs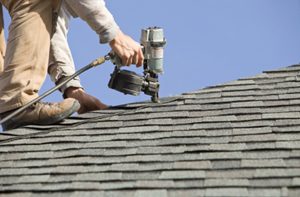 One of the most important aspects of taking care of your home, or business for that matter, is getting essential roof repairs in New Jersey. Obviously, you want your home to look good so proper repairs are important for curb appeal, but there is a lot more to it than that. In order to protect the long term integrity of your rooftop, you need to make sure that you get these repair needs taken care of while they are still minor and before they have a chance to develop into something much more severe.
By making the smart decision to work with our expert New Jersey roof repairs team here at American Roofing Service, you can rest assured that you are getting the superior quality service that you need. Since 2004, our name has been synonymous with exceptional workmanship and customer care. However, our hands-on experience in this field spans more than two decades now. Don't take chances when it comes to level of quality work you accept for your residential or commercial roofing.
The Local New Jersey Roof Repair Experts
Your roof is the most important feature of your home; this is what protects the rest of the structure, in addition to the items and people housed inside. So, the last thing that you should want to do is take a chance with the current condition. There are so many things that can go wrong with your roof but the longer you wait to address these issues, the worse the problems can become. Taking care of your New Jersey roof repair needs in a prompt and professional manner is the best approach to take.
One of the most common mistakes that homeowners make is putting off getting repairs checked out. This small act of procrastination can lead to the need for major repairs, if not premature replacement. Don't take chances with the quality and current condition of your roof; get in touch with the experts at American Roofing Service in order to get the results that you want and should be able to expect when you hire a professional roofer for roof repairs in New Jersey.
Reliable Roof Repairs in New Jersey When You Need Them
Don't assume that you will know when you need repairs either. It is essential to get a roof inspection annually and following any severe weather related events. This will enable you to discover any red flags and address the need for any roof repairs in New Jersey.
Let American Roofing Service provide you with the roof repairs that you need. For the best in New Jersey roofing services, we have got you covered. You are going to love the results that we are able to deliver for you, it starts with simply giving us a call for your quote, which will be provided by one of our uniformed and professional New Jersey roofing contractors.
If you need reliable, affordable roof repairs in New Jersey, then please call 201-358-2929 or complete our online request form.