Do You Really Need An Annual Roof Inspection In New Jersey & Other Roofing FAQs
---
---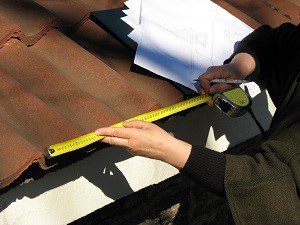 By now, you probably are aware of the true importance of the your roof and keeping it in tip top shape. Your rooftop is what shields the rest of the structure from the harsh elements that would, otherwise, damage or even destroy your building. So in order to continue to be able to protect this aspect of your home, you have to take care of it. Yet, this should also mean knowing some answers to some common questions homeowners often have about their roofing. Hopefully these answers to frequently asked questions about roofing will help you determine things like, should you get a roof inspection in New Jersey every year?
Q. How often should my roof really be inspected?
A. Your roofing should be inspected annually, as well as following any severe weather related activity. You don't want to find out the hail storm in April did major damage if you aren't getting your yearly inspection until September. Aside from that, an annual roof inspection in New Jersey is a good way to make sure there have not been any changes – a lot can happen to your roof in a year, that you don't know about or see!
Q. How do I know if I need repairs or replacement?
A. Working with a reputable New Jersey roofing contractor is the best way to determine what stage you are at. If you have had your roof for approximately 20 years, it is time to move forward with replacement. Also, if you have extensive damage or the repair costs are 50% or more of current value of your roofing system, replacement would be a smarter choice.
Q. What type of roof should I get?
A. This is as individual a choice as which countertops or flooring you should get. By working with an industry expert you can get feedback about the options available, such as metal versus asphalt shingle. Looks, performance, care needs, longevity, cost and whether you are roofing a residential or commercial building has a lot to do with the decision making.
While there are plenty of other questions that you may have, the best bet is to give American Roofing Service a call to get the answers that you need.
Rely on the Experts for New Jersey Roof Inspections & More
At American Roofing Service, we want to be able to provide you with the superior level of care you need. This means answering your questions, as well as providing you with the expert workmanship required to take care of every aspect of your roofing services in New Jersey. From the installation to follow up inspections and from minor repairs to major replacement work, we have got you covered. For the best in New Jersey roofing contractor services, don't take chances working with anyone but the best.
If you are looking for a New Jersey roof inspection provider, please call 201-358-2929 or complete our online request form.