Rutherford Roofing Contractors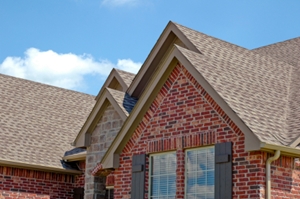 Your roofing is one of the most important parts of your home. It provides every part of your home with critical pieces of protection, so when your roofing has any problems, it leaves many parts of your susceptible to further damage. At American Roofing Service, we work hard to help every one of our clients keep their roofing in excellent condition, and we always strive to provide the highest quality service possible.
Our Rutherford roofing contractors are all licensed professional with extensive training and experience, so we can always provide you with high quality workmanship and professional customer service. Whether you need intensive repairs or regular maintenance, you can always depend on us to take care of the job.
Give us a call today to schedule your appointment, or to ask any questions you have about the services we provide, and we'll be looking forward to assisting you.
Roof Inspections in Rutherford
When your roofing is damaged in any way, it needs to be repaired as soon as possible, or else the damage will quickly spread and grow. However, it's very difficult for most homeowners to recognize problems with their roofing early on. In order to help you take care of any roofing damage as soon as possible, our Rutherford roofing contractors recommend that you have a roofing inspection performed at least once every three years.
During a roofing inspection, we'll look for common roofing problems that are often overlooked until they become major issues, like slouching, moisture damage, and missing shingles.
Rutherford Roofing Repairs
Your roofing is the first line of defense that you have against weather and the elements, but it's also the first thing to be damaged by those things. When your roofing is damaged, it needs to be repaired as soon as possible. Our Rutherford roofing contractors will be able to pinpoint the cause of your roofing problems and provide the most thorough and accurate repairs possible.
If you're looking for roofing services in Rutherford, call American Roofing Services at 201-358-2929, or fill out our online request form.