Morristown, NJ Roofing Services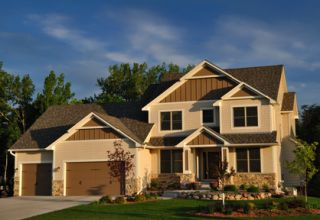 Whether it's roof repairs, siding installation, or any other exterior service, hiring a professional New Jersey Roofer with experience will make a huge difference to the outcome of the project. The last thing you or anyone else needs is to deal with bad workmanship or professional advice that doesn't have your best interest in mind.
You need to be able to trust that repairs are made correctly and that a roof replacement is only needed when it truly is. If you are looking for a Morristown, New Jersey roofer who offers competitive rates, quality products, and expert service, call American Roofing Service.
You'll have the type of quality services you are looking for from our reputable Morristown Roofing company. With our 20 years of industry experience, you can count on quality workmanship and honest advice.
Roof repairs, replacements, inspections
Residential & commercial roofing services
Siding installations
Insulation
Gutters
Downspouts
Leak Detection
Snow & Ice Guards
About Our Professional Roof Repairs In Morristown
Roof repairs are more frequent after the winter season here in Morristown. The winter climate in New jersey plays havoc on the shingles and other materials that make up the outer layers of your roof. Freezing temperatures followed by daylight sun will make the shingles and sealants expand and contract.
The fluctuations in temperature make the shingles contract and expand over and over again. This constant movement stresses the shingles. Then, when hail comes along or a tree branch falls, the weak shingles are easily damaged. Eventually, the entire roof will need replacement, but repairs can be made until then. Whether your roof in Morristown needs repairs or replacement, you can count on American Roofing Service.
Roof Replacements In Morristown
If you need a roof replacement in Morristown, call us for a friendly quote you won't want to pass up. We work with durable materials from well-known manufacturers like CertainTeed and Owens Corning. With the solid reputation developed over the last 20 years, you can trust we will always treat you right whether the project involves full roof replacement or just a few shingle repairs.
If you are looking for a Morristown, New Jersey roofing contractor, please call American Roofing Service at 201-358-2929 or complete our online request form.